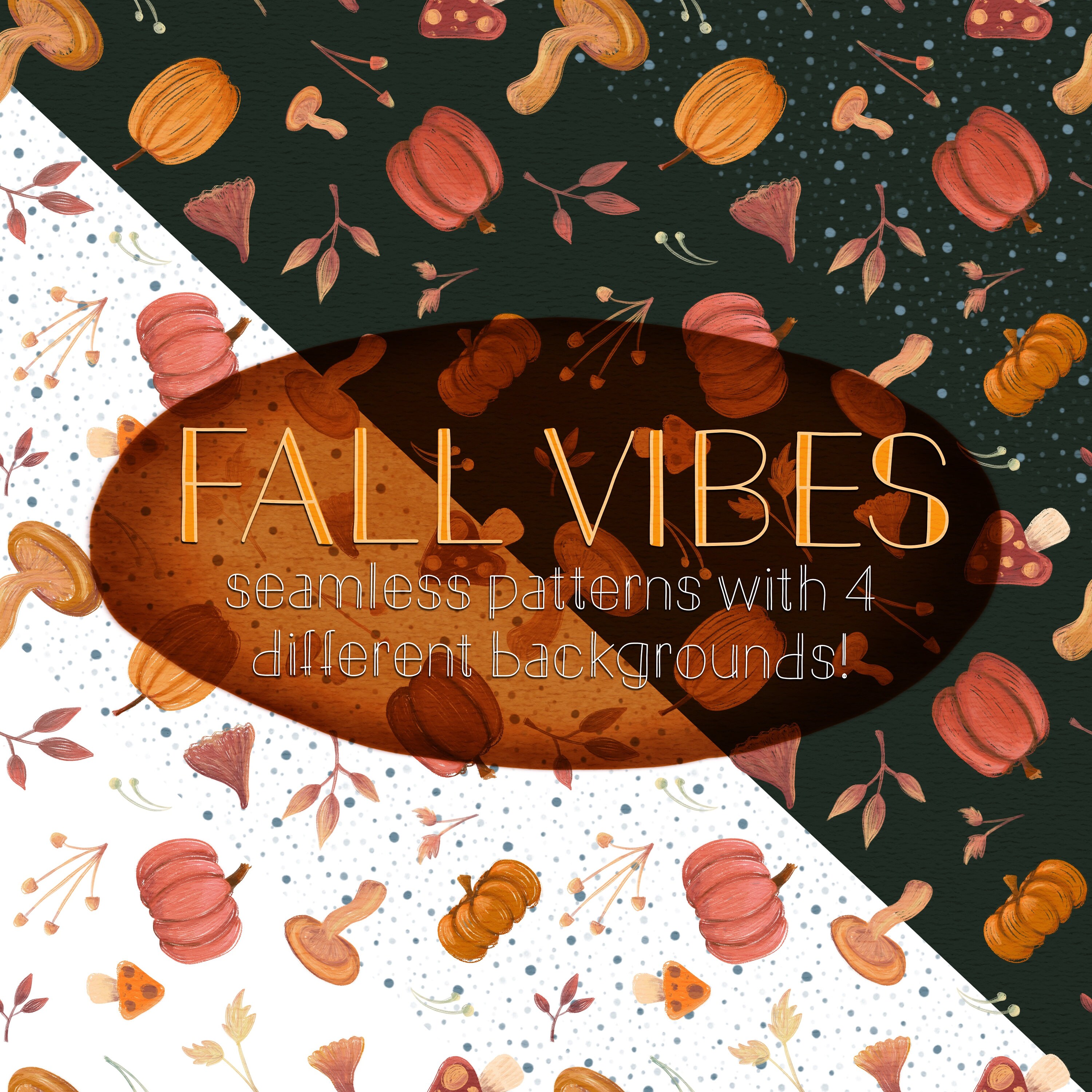 Ahhh, fall is in the air! Crisp winds, the smell of autumn everywhere and the excitement of bringing home your pumpkins and dusting off your fall decorations! This is a perfect addition to your home decor, whether it be accent pillows, mugs, blankets, and more!


Included in your purchase is a zip file containing a JPG of all 4 patterns! If for any reason you need PDFs for uploading to make something, please let me know and I can send them over to you free of charge! (Etsy only lets me upload a certain file size, so I'm unable to add PDFs to the zip file without losing the quality of the image! So so so sorry for any inconvenience this may cause!)


Included Patterns:

- FALL PATTERN 1 - White background
- FALL PATTERN 2 - White background with dots
- FALL PATTERN 3 - Green background
- FALL PATTERN 4 - Green background with dots


If you have any issues downloading or just questions in general, please don't hesitate to reach out!
***This is a non-refundable purchase so please read everything carefully. After completion of your order, the file containing the digital asset can be downloaded immediately from Etsy. This is an original design/font/pattern made by AlygDraws. This design/font/pattern is for personal use only and is not for distribution in any form. Please do not sell anywhere or post this design/font/pattern online. This design/font/pattern may not be returned or exchanged. All sales are final! You can sell items made from this design/font/pattern, provided that they are handmade by yourself in a limited number and you give credit to AlygDraws, the designer.***